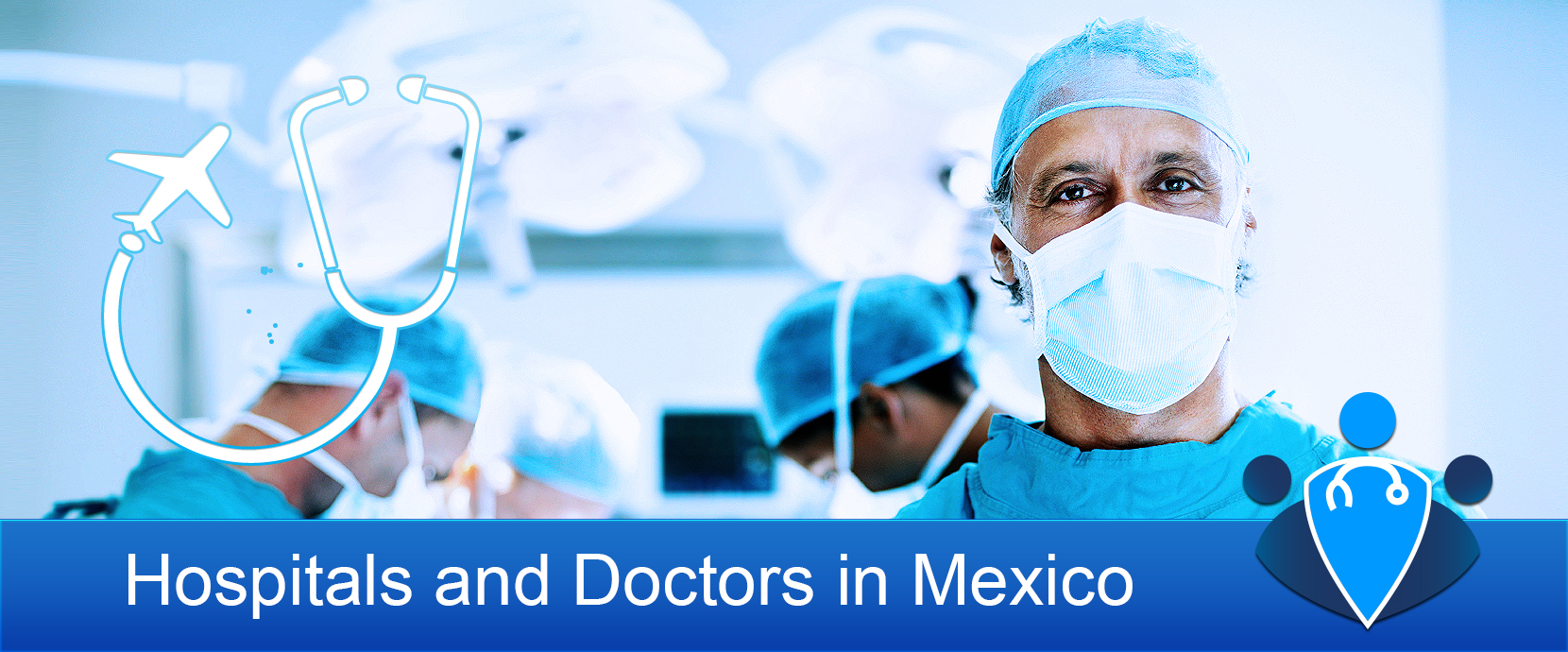 Medical Tourism in Mexico
Mexico is a land of bountiful sunshine, great food and ancient cultures. It's also growing into one of the most popular destinations for medical tourism in the world. Mexico has become one of the most popular medical tourist destinations for many Americans and Canadians.
Medical travelers can anticipate saving up to 50% on medical procedure costs in Mexico, without the lengthy wait times for appointments or surgery elsewhere. Mexico enjoys some of the most modern and technologically advanced facilities in the world. Providing highly trained and experienced surgeons and physicians.
Mexico has something for everyone to enjoy! Mexico offers state of the art medical treatment facilities throughout the country, with plenty of opportunities to take in some sightseeing while you're preparing for or recuperating from treatments and procedures.
Important Information and FAQ
Traveling to Mexico
Anyone coming to Mexico for healthcare services must be prepared to adjust his/her system to the changes in climate and altitude. It is advisable to have plenty of fluids, and drink only distilled or bottled water.

Remember to bring along your casual clothes, comfortable shoes, a hat, sunglasses, and sunscreen lotion, especially if you intend to visit during the summer months.

When traveling to a foreign land, your passport is possibly the most important document. Keep the passport and other important travel documents safe. As a further precaution, you should scan and save them in your email, so you can access them even if you lose the documents somewhere.
Documents Necessary to Return from Mexico

U.S. citizens can present a valid: U.S. Passport; Passport Card; Enhanced Driver's License; Trusted Traveler Program card (NEXUS, SENTRI or FAST). Permanent Residents should bring their green cards.
See the complete list of WHTI-compliant documents.

U.S. Passport – This is an internationally recognized travel document that verifies a person's identity and nationality. It is accepted for travel by air, land and sea.

What is Medical Tourism?
is a term to describe the trend where people travel from one place of the world to another to obtain medical, dental, and surgical care.
What procedures are available?
Medical, cosmetic, dental, diagnostics, infertility and cancer treatment, and many other medically-related and surgical procedures.
How much do I save?
Savings can be from 30-90%, depending upon the procedure and the medical professional.
Why does it cost so little?
The difference in cost is caused by labor and insurance costs, and not by a lack of quality. A good portion of health care costs in the U.S. are tied up with administrative(labor cost) and insurance costs.
Do the doctors & medical staff speak English?
Yes, in most cases the doctors know English. If not, someone in their staff is competent in English and helps bridge any communication gap.
Where do I stay?
This is, again, where we come to your assistance. We provide assistance, not only to find the right medical professional, but also the right accommodation that meets your & your companion's choice and liking.
Does Medical Tourism Corporation not hurt the US medical system?
On the contrary, Medical Tourism Corporation helps people who cannot afford a medical procedure due to their finances or due to a long wait list. These people have to silently suffer & are liable to be less productive.
Can I have more than one medical procedure at the same time?
Yes, it may be possible. However, this will, depend on the doctor's assessment of your case. This may be more cost beneficial.
What patients are most likely to use the medical tourism?
Patients most likely to use medical tourism are those whose medical insurance do not cover an expensive procedure at home, or the co pay is very high, or the medical procedure is not available at home. Another case is where there is a long queue for getting the medical help in their home country.